162 apartments in a 27 storey tower block
Located within a highly accessible location in close proximity to Newcastle Regeneration Zone and a world-class Medical University, Hadrian's Tower is an iconic 27 storey, 83 metre tower and a landmark for a world-class city. Comprising stylish apartments and exceptional facilities Hadrian's Tower will be a beacon on Newcastle's skyline.
Opportunities to invest in such a high profile scheme in the centre of Newcastle rarely arise; Hadrian's Tower represents a market-leading product for luxury living in the city centre.
Newcastle Regeneration
Newcastle University, Newcastle City Council and Legal & General are working together to develop Newcastle Helix. The project is worth £350m and will convert the 24 acre site to a hub of cutting-edge buildings, grade A office accommodation, research,innovation and homes unlike anything else in the UK. Hadrian's Tower is located between Newcastle Helix and the City Centre on St James' Boulevard.
There are two buildings completed on site already. The Core is home to knowledge-based, research-led companies working in cloud computing, energy, big data and more. Newcastle University's award winning Urban Sciences Building opened in 2017 and is home to the School of Computing, the National Centre for Energy Systems Integration and more.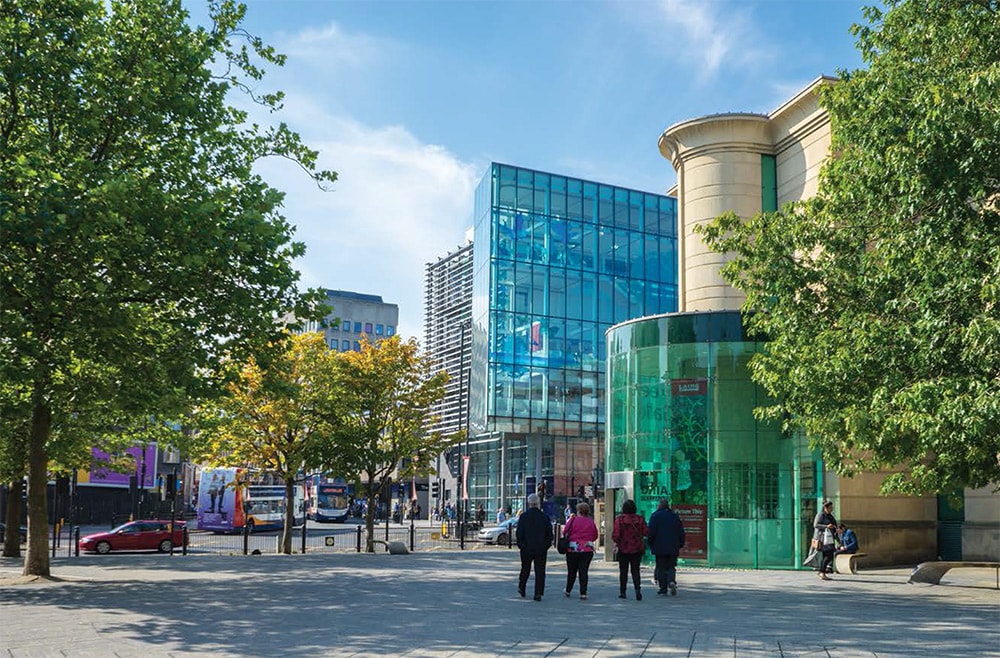 Key
Green
University Estates, student residences, Hospital and Civic Centre. Locked in by central motorway and Retail City Centre.
Yellow
Retail City Centre, including Intu Shopping Centre (Eldon Square). Locked-in by Universities, central motorway and St James' / Leazes Park.
Red
St James' Park , including Leazes Park. Regeneration of St James' Park, completed in the late 1990s, provided a new skyline for the adjacent zones and locks value into the City.
Blue
Newcastle Helix. A mixed use site with Grade A office accommodation, space for SMEs, two National Innovation Centres and much much more.
Purple
Quayside office and leisure areas, developed during the 1980s, 1990s and 2000's. Regeneration is now complete and has spread to the Gateshead side of the river.

World-class culture, vibrant night-life, award-winning dining, inspiring heritage, fantastic shopping and acclaimed architecture are all found in Newcastle.